Home Of Ones Own In Dehradun
Posted by Admin on May, 15, 2015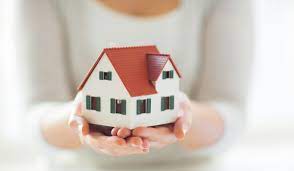 Dehradun, one of the oldest Indian cities, is an extremely beautiful place situated in the foothills of the Himalayas. It is the capital city of Uttarakhand. Dehradun is not only famous for its educational institutions established during the British period, but also for the famous pilgrim destinations that it is blessed with. Dehradun's population has increased rapidly in the recent years, like other towns and cities across India. Here is a list of factors that make Dehradun a preference for many people:

Jwalaji Temple
Also known as Benog Hill, Jwalaji Temple hails Goddess Durga as its presiding deity. The temple is set at 2104mts above sea level. The temple resembles a crown on top of the hill, offering a lovely view of the Yamuna and the Doon Valley.

Sahastradhara
Sahastradhara is located at distance of 14 km from the main city of Dehradun. Literally meaning 'thousand fold spring', the place is an important tourist spot that attracts many tourists and visitors every year. The water of this spring is believed to be of medicinal value and the mesmerizing view of the place is enhanced by the running Baldi River and the beautiful caves.

The Famous Mall Road
The Dehradun Mall Road is a famous place to go to on a shopping-spree. It is at a central location that makes it easy to commute for the residents as well as the visitors. Those who are planning to Buy A Residential Property In Dehradun need to know that this one place has all the best outlets and can offer you a nice shopping outing with friends and family.

Robbers' Cave
Robbers' cave is another heavenly place to be at which is at a distance of 8 Kms from the central city. Also popularly known as Guchu Pani, this place is situated close to the Anarwala village. For years, Robbers' Cave has been catching the fantasy of numerous tourists for the strange phenomenon, wherein a stream of water suddenly disappears and reappears after a few meters. It is said that robbers used to hide themselves from the British which brought the name 'Robbers' Cave' to the place.

Being the central city of the scenic Doon Valley, the city has to face environmental challenges, thus maintaining the sanctity and peace of the valley. The city offers comfortable transport facility, ATMs for simplified banking services and excellent provision for internet and other communication facilities. Many builders are making efforts to provide Residential Properties In Dehradun to the people, owing to the growing needs of the ever-increasing population within the city.
This entry was posted on May, 15, 2015 at 17 : 19 pm and is filed under Property In Dehradun. You can follow any responses to this entry through the RSS 2.0 feed. You can leave a response from your own site.