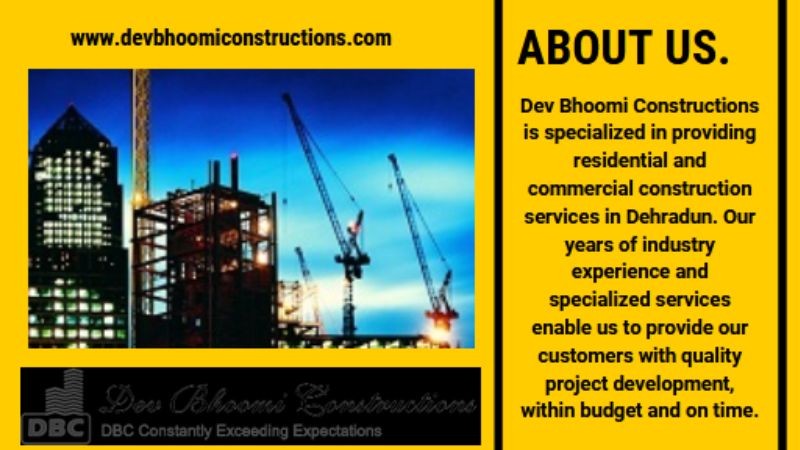 Building a home is an important momentous in anyone's life. It's a chance to bring your vision to life, create a space that reflects your style and preferences, and build a haven for you and your loved ones. To ensure a smooth and successful construction process, many individuals and families turn to residential construction services. These professional services offer expertise, experience, and a comprehensive range of skills to help you navigate the complexities of building a home
Expertise and Experience
One of the primary advantages of construction services is the expertise and experience they bring to the table. Construction companies specializing in residential projects have a deep understanding of the construction process, building codes, regulations, and industry best practices. They possess the technical knowledge required to execute construction plans efficiently and effectively. From architectural design and structural engineering to material selection and project management, their expertise ensures that your home is built to the highest standards.
Customized Design and Personalization
These construction services allow you to customize the design and personalize your home according to your preferences. Whether you have a specific architectural style in mind, unique layout requirements, or special features you wish to incorporate, professional builders can work with you to bring your vision to life. They collaborate closely with architects, interior designers, and other professionals to ensure that your dream home is tailored to your lifestyle and meets your functional and aesthetic needs.
Quality Craftsmanship and Construction Standards
When you hire these construction services, you can expect high-quality craftsmanship and adherence to construction standards. Professional builders employ skilled and experienced craftsmen who excel in their respective trades, such as carpentry, masonry, electrical work, plumbing, and more. They follow industry best practices and use quality materials to ensure structural integrity, durability, and long-term reliability of your home. The focus on quality craftsmanship ensures that your home stands the test of time and provides a safe and comfortable living environment.
Project Management and Timely Completion
Managing a construction project requires meticulous planning, coordination, and effective project management skills. Residential construction services take care of project management responsibilities, including procuring permits, managing subcontractors, scheduling tasks, and overseeing the construction process from start to finish. They maintain clear communication channels with clients, provide regular progress updates, and ensure that the project is completed within the agreed-upon timeframe. Their attention to detail and commitment to timelines help you avoid delays and streamline the construction process.
Cost Control and Budgeting
Building a home involves financial considerations and residential construction services can help you navigate the complexities of budgeting and cost control. They provide accurate cost estimates, help you prioritize your requirements, and offer cost-effective solutions without compromising on quality. Professional builders have established relationships with suppliers and subcontractors, enabling them to source materials and services at competitive prices. They monitor expenses throughout the project, helping you stay within your budget while ensuring that your dream home is realized.