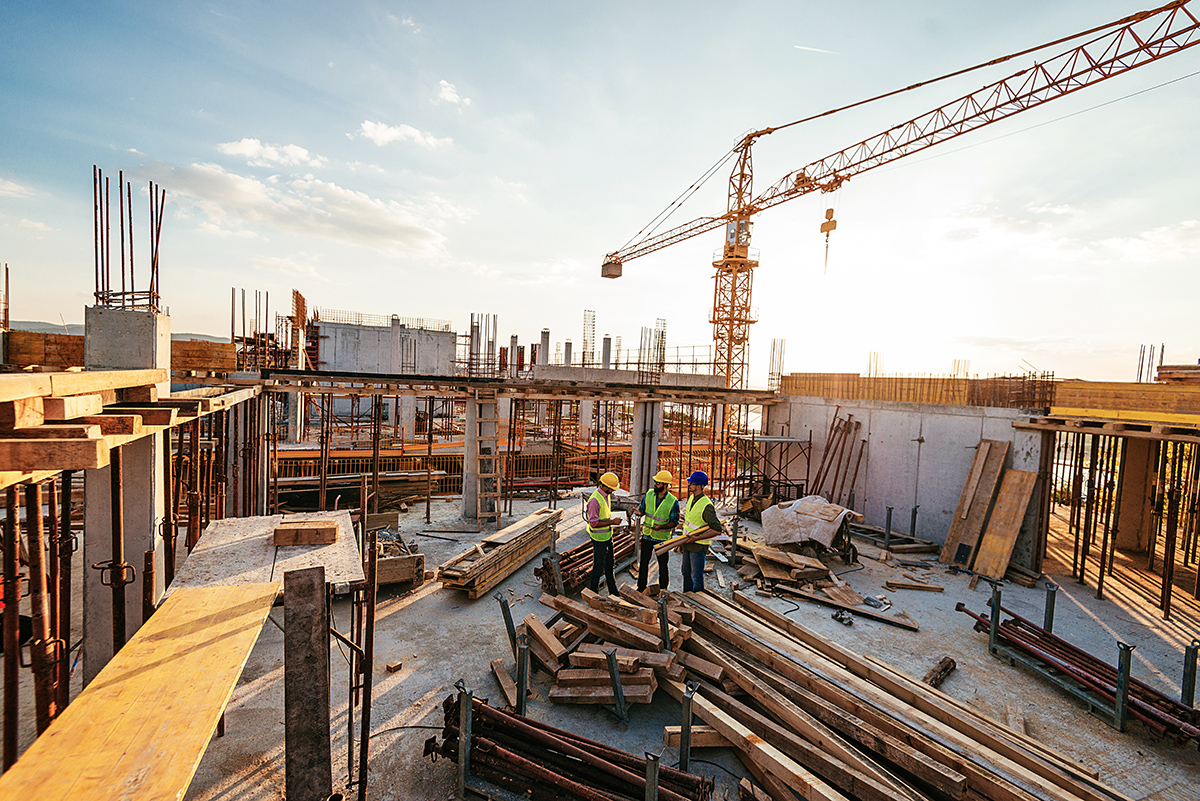 Builder and Developer play a significant role in the industry as they channel the gap between the construction ability and the investor's requirement. They cater to the significance of a project in terms of strategy, functionality, budget and location. A Builder or a Developer can be an individual or a limited liable corporation who employ in business of developing real estate for sale by establishing edifices and other structures both at residential and commercial purpose, along with the sub-division of lands into plots. A developer can also be just a project vendor or an owner or a contractor of a project. Every Builder and Developer has certain responsibilities that should be fulfilled evidently before taking up a project. An adept developer can never let the opportunity to develop a project in a city like Dehradun. To answer your 'why', continue reading….

Dehradun, the Capital of Uttarakhand, is evolving as a striking terminus for people craving to get away with the pollution and rat race of Delhi, which is hardly 250 km away. Prominent for its legendary schools like the Welham and Doon, it also has good higher education possibilities. Dehradun had faced little critical renovation in terms of infrastructure that has entitled it as a smart city, during recent times. The hill town has remarkable connectivity with a domestic airport and metro rail in the pipeline.

The economical real estate prices and expense of living, in addition to good quality homes for senior citizens, has marked the city as a suitable place to settle in post-retirement. Bagging the major defence production organisations like the Ordnance Factory as well as defence training institutes like the Indian Military Academy, the place is worthy to consider shifting to.

Dehradun is rapidly transforming into a city of modern housing societies. In this developing stage, Builder and Developer play a critical role in the development of Dehradun. Top Builder And Developer In Dehradun are well experienced and are well aware about the market condition and latest fluctuation in the infrastructure policies of Dehradun. These Builder and Developer in Dehradun maintain a strong association with local government in order to get support and complete projects on time. Having a long-term experience of working with contractors, architects, politicians, landscapers, real estate agents, and numerous other professionals, they stay well connected and cope up well in associating with a large team of people in a very professional manner. They know the fact that having a good collaboration with these people is required in order to see through a project from start to finish. Builder and Developer in Dehradun are flexible enough to read the communities' requirements and demands. They are backed by good and hard-working team members who are adept at organizing, managing and meeting the demands of their clients in a professional and responsive manner.

Builder and Developer in Dehradun are proficient enough to understand various ecological issues, hence they include some crucial points while planning for sites and make sure that green areas, or spaces demarcated as play areas should not get interfered with their projects and plans. Thus, it is a 'developed' fact that top Builders and Developers in Dehradun are the backbone of the construction industry, having a major role in bringing this city in limelight as a Smart City".
This entry was posted on September, 24, 2020 at 14 : 15 pm and is filed under Builder Developer. You can follow any responses to this entry through the RSS 2.0 feed. You can leave a response from your own site.