Things To Know Before Building Construction In Dehradun
Posted by Admin on April, 11, 2020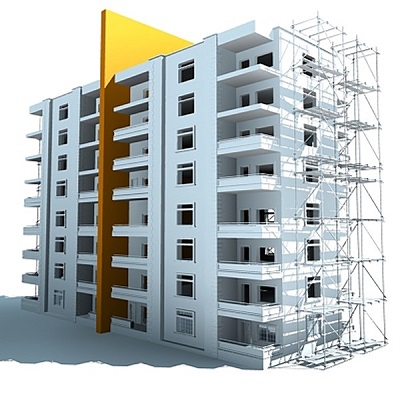 Everyone has a dream of living in luxury homes but buying such a luxury home with a moderate environment will be expensive. However, buying a property is not an easy job and it involves a lot of time and money. Construction shelters are a primitive need of human beings and can adapt themselves according to climates.
Building construction has been evolved over the years and has become complex due to the usage of modern types of machinery. Dehradun is the capital city of Uttarakhand and flats have become a tool to invest in recent times. Uttarakhand is a Himalayan corridor so people have started to invest a considerable amount of money in purchasing the flats in Dehradun. Here are few things to keep in mind before Building construction as:

Location
Property location plays an important role in building construction. Before the construction of any building, you must look out for land location from the local market, distribution channel, etc. Building construction mainly depends on the location and the rate of flats also depends on them.
The location should be a vital role in the construction of the building. If the construction of the building is outside the city and the market is not reachable and even no facilities are available then building construction will be lost one.

Availability of water
Without water no flats are going to be sold out, hence proper drinking water lines must be available. Also, one more thing to note that water resource is freely available and separately you need not have to pay for it. Buying the water resource separately will have a huge impact on your finances.

Site Inspection
Another most important factor to look for building construction is to check for the land is converted land and not agricultural land or any other land. Before building construction you must look out for land details such as the existence of any lake or agricultural land. Thus such land will be cumbersome and affect the construction.

Infrastructure
Building construction in Dehradun with modern infrastructure and facilities often comes at budget-friendly prices. Thus building construction with modern facilities can also save time for construction of the structure. Modern facilities also play a vital role in the construction of building such as balconies, toilets, proper floorings, etc.

Safety
Before building construction you must look out for safety measures so that proper measures have been taken for construction. Thus safety measures are an essential part of building construction. The construction of the building should be built with adequate safety and security measures.
The above listed are only points to consider before building construction in Dehradun. Finance also plays an important role in building construction and the land where such construction will be taken place. Many online website construction companies are building construction at the best prices.
Thus, building construction in Dehradun is occurring at a faster pace and lots of properties are available at affordable rates. Building construction requires a hefty amount but some developers are developing properties at budget-friendly cost for their customers. Thus make sure that you keep the above points in mind and make your construction of building takes after proper research and proper planning.
This entry was posted on April, 11, 2020 at 15 : 23 pm and is filed under Construction Services. You can follow any responses to this entry through the RSS 2.0 feed. You can leave a response from your own site.